Editor mp3 online
Drag & drop files here
Allowed file types: MP3, MP4, M4A, WMA, AAC, WAV, 3GP, OGV, AMR, FLAC
Files updated this year:
894,726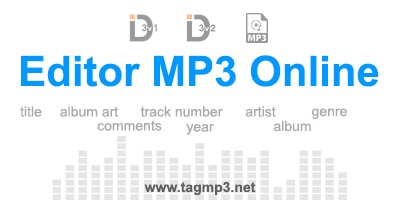 Welcome to tagmp3.net, an mp3 editor online. Here you can edit tags of your mp3 files without any software!
Tagmp3.net is a free online mp3 editor where you can add or edit id3 tags of your audio mp3 files. You can upload one or more files and it will detect current tags and show interface to enter new tags. You can even upload your photo, album art and then download the updated mp3 file.